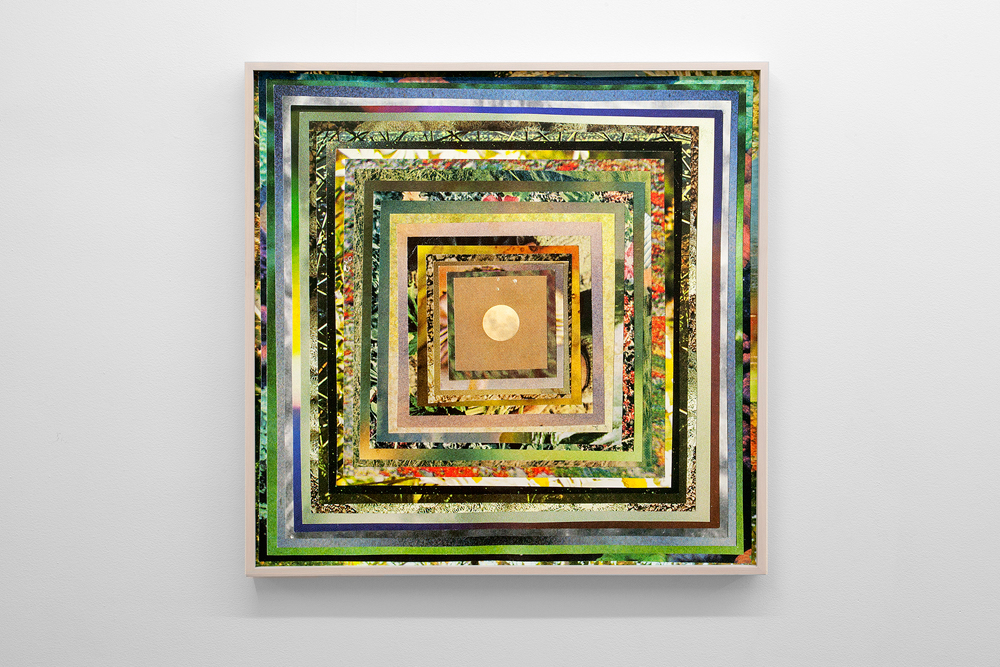 In my on going research about artists who use representations of the cosmos in their work I have come across a selection who have used imagery of eclipses or specifically the moon.
Eclipses have been so widely studied, mythologised. An event that was at one time seemingly random and caused wonder and dread can now be calculated to the second but still accounts for wonder.
Many exhibitions were planned around the August 21, 2017 eclipse, including Eclipse Core and Transient Effects. Both took very different curatorial approaches to the event, the later commissioning all new works by contemporary artists and the former taking a historical look at the representation of eclipses in art. Both examine themes of the relation between art and science, the representation of time and the cosmology associated with Eclipses. Both also continue to exist online:
http://artmuseum.princeton.edu/transient-effects
https://www.exploratorium.edu/eclipse
The other artists I have discovered working along the same themes of wonder, time and combinations of artistic and scientific modes of representation.
Niagra, ON artist Maggie Groat works in a series of ongoing research projects to explore possible futures, alternative and marginalised ways of knowking, re-connections to placefrom a hybrid Indigenous/Settler perspective. "Through re-configuring and re-contextualising found and salvaged materials, she assembles images, sculptures, tools and situations that enable moments of envisioning and the potential for action."
These collages can present order, but at the same time seem chaotic to me. Clearly using a unique ordering system, and personal way of evaluating images the collages of very common but mysterious imagery seem completly unique to Groat, spotlighting the everyday.
Similarily the work of Roula Partheniou often engages in this ordering of objects and images. Her practice often creates a need for a double take, playing with the space between what your eyes actually see and what your mind thinks it knows – confusing and reconsiling themselves endlessly.
In her own words, her practice is about "finding a material and reacting to it." By using familar objects that are familar to many viewers, and lightheartedly altering them in someway, sparks a bit of humor in her minimalist eastetic of subtle interventions.  Questioning materials, optical illusions and persepective are all at play as she creates replicas of banal objects or scenes, but invigorates them through translation to new media. Putting a spotlight on the everyday in this way and encouraging a second look leads to a closer confounded understanding of the imagery.
Michelle Stuart is an american artist who has created earthworks, multi media istallations, paintings sculptures but most recently has been working in drawings and prints. Most of her work deals with the interpretation of photopgraphic images, from a wide range of themes including history, astronomy, acheological sites and botany.
I had first seen here large paper works in the Dia Beacon, but have just recently come across her more recent work of photopgraphic ensemblages. Coming from a background of minimalism she challenged the hard edge of abstraction by creating works by hand that clearly showed process. The use earth as drawing and she also brought drawing to her earthworks. The large paper works evoke ideas of physical connections to place, but also memories of place. These same ideas of memories and their enherent messyness continues to come through in her recent representational works.
Cleat T Waite and Lauren Fenton created an cinema installtion, best seen through video here:  MetaBook: The Book of Luna . This work depicts many sides of wonder represented by the moon as a typographical site, but also as a poetic theme. They write an excellent description of the work so I will just leave it here from their Vimeo page:
"MetaBook: The Book of Luna is an expanded cinema installation, an electronic cabinet of curiosities that formally examines how structural and dynamic montage can be employed in counterpoint to create experimental narratives and immersive experiences. A participatory artwork combining the experiential qualities of text, sculpture, interactive media, and cinema within the enclosed architecture of a tabletop object, The Book of Luna narrates a poetic essay about the Moon's place in the historical imagination. The nature of love, madness, the unknown, and our capacity for the sublime are amongst the intellectual passions that have crystallized around our only satellite. Unfolding across a series of projections and nested spaces, this artwork treats the Moon both as a poetic concept and as a concrete, navigable place. The reader is invited to fly in orbit between texts written and inspired by some of the Moon's great philosophers and scientists and the lunar craters that have been named after them.
As a hybrid artifact that brings together illusion and science, aesthetics and apparatus, this work specifically explores how the topographical architecture that a film occupies can be used as an external signifier of the film's internal logic. In doing so, the MetaBook re-invents expanded cinema according to a neo-baroque logic of serial miniaturization that unlocks proportionally vast sensorial and imaginary realms, conjuring an experience that Deleuze describes as "matter…offer(ing) an infinitely porous, spongy, or cavernous texture without emptiness, caverns endlessly contained in other caverns: no matter how small, each body contains a world pierced with irregular passages." clea-t.de/Book_of_Luna/Book_of_Luna.html"
The moon as a place and object that has been so widely mythologozed and worshiped presents such diverse opportunities for interpreation. More contemporary artists could easily be added to this growing list.
Resources:
Filippone, C. 2011, "Cosmology and Transformation in the Work of Michelle Stuart", Woman's Art Journal, vol. 32, no. 1, pp. 3-12.